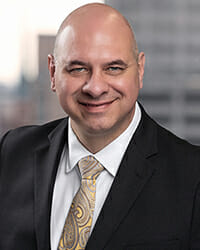 Christian has over 10 years in Chamber & Association management. Prior to becoming a not-for-profit executive, he was a for-profit executive and an U.S. Air Force Officer.
He received his MBA (Master of Business Administration) with distinguished honors from Shippensburg University of Pennsylvania plus three Bachelor Degrees in Electrical Engineering (BS) & Government (Political Science) (BA) from Lehigh University, and Business Administration with a Concentration in Marketing (BS) from Elizabethtown College.
He is a Certified Association Executive (CAE), as conferred by American Society of Association Executives (ASAE), a Certified Meeting Professional (CMP) as conferred by the Events Industry Council (EIC), & is a graduate of the prestigious Institute for Organizational Management (IOM), the most highly respected program nationwide for Chamber & Association management.