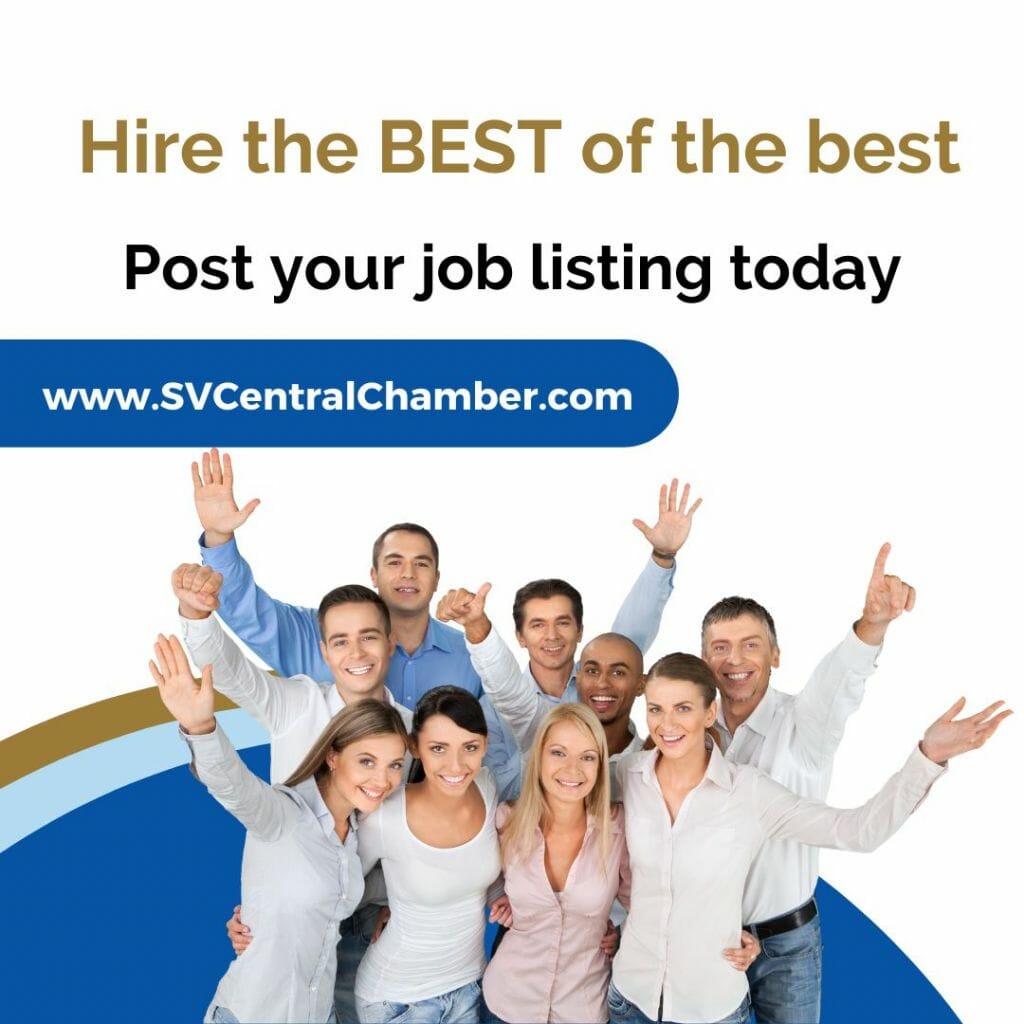 SVC Chamber Member Pricing
Member Pricing is $24.00 per week/per ad. Post as many ads as you'd like!
Non-member Pricing
Non-members are always welcome to post on the SVC Chamber Job Board! Non-member ads must be purchased a minimum of 5 days prior to ad approval. Join today for discounts and faster posting times.