Convention & Visitors Bureau (CVB) Council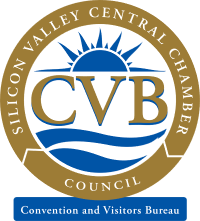 The CVB is a Council within the SVC Chamber. Councils are sub-groups of SVC Chamber Members that focus on a particular niche based on something about themselves, their companies, their geographical areas, or their specific interests.
The CVB focuses on tourists, travelers, and transplants. The types of businesses and organizations that are part of the CVB (or should be) are those in the following industries:
Conventions, Conferences, Seminars, Symposiums, and Summits.
Travel & Tourism.
Hotels, Motels, Temporary Lodging, and Short-Term Stays.
Housing, Apartments, Real Estate, and Landlords looking for Tenants & Buyers.
Board of Directors, Shareholder, and Business Meetings.
Relocation Services.
Videographers, Filmographers, and Audio Services.
Event, Meeting, Wedding, and Party Planners... plus the Venues & Services that make them perfect.
Restaurants, Bars, Breweries, Wineries, Pubs, and Night Clubs.
Sports & Sporting Events.
Concerts & Promoters.
Beach & Bay Activities, Outdoor Excursions, Hiking, Biking, and Nature Reviews.
Spas, Massages, Relaxation, Yoga, and Meditation.
Entertainment & Hospitality.
AND... any business that might benefit from tourists, business guests, and new residents.
How Do You Get Involved in the CVB?
If your company or organization is a Member of the SVC Chamber then... it's easy! Contact the SVC Chamber Staff today to learn about adding the CVB enhancement to your current Membership.
But, what if your company is not a SVC Chamber Member?
First, why isn't it? Did you know that when a company or organization joins the SVC Chamber, EVERY EMPLOYEE is a Member? If the CVB interests you, what else might you find of value in the SVC Chamber? Plus, CVB marketing opportunities and promotions are at a significant savings to Members.
If you just want to take advantage of the CVB without becoming a SCV Chamber Member, you can do that, too. Contact the SVC Chamber Staff for a no pressure, informative explanation of the CVB offerings and how they might work best for you. We can walk you through it by email, phone (408) 244-8244, or even schedule an in-person appointment, if you prefer the hands-on approach.
Annual CVB Dues for SVC Chamber Members: $500
Annual CVB Dues for non-members of SVC Chamber: $900
The CVB is about all-things tourist, traveler, and transplant. CVB participation gains your business or organization an automatic listing on www.VisitSiliconValley.org, the hottest spot on the web for information about Silicon Valley and the surrounding area.
Plus, only CVB Members can take advantage of the many other promotional and advertising opportunities, through Visit Silicon Valley, that drive business to your door and visitors & new residents to the region. We would be happy to discuss the Media Kit with you via email, phone (408) 244-8244, or an in-person appointment... whatever you would prefer.
This LCouncil welcomes Members who value visitors, tourism, travel, and relocation to Silicon Valley. Though the focus is on promoting Silicon Valley as a region, if you believe you are outside of the official lines of the Valley, you are still encouraged to participate (See We are Silicon Valley for the official boundary lines - here's a hint: there really aren't any).